East Coast Hip Hop Artist, CPTime releases his latest EP, "Playground"
Cole Parkinson AKA CPTime is an Independent
Hip Hop
Artist from Pottstown, Pa. He specializes in motivation, creativity, and positive lyrics with a touch of aggression and
passion
to every track. From songs for specific sports teams and holiday tracks to the party music genre, this artist brings a new vibe to hip hop and rap.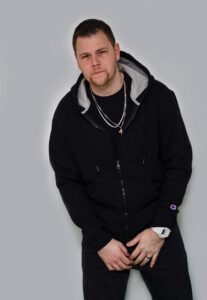 CPTime's latest compilation, "Playground" is filled with 14 tracks of self-testimonies and motivational messages. You can sense the passion for hip hop and the urge to inspire and motivate people in his music. 'Playground' is a hip-hop playlist that contains dope tracks and relatable content without the vulgarity and profanity. Check out tracks like "Rollin" and Count It Up" to get you started, but the entire EP is worth listening to. "PLAYGROUND" is available on all digital platforms like Spotify,
Apple Music
,
Amazon
, and Google Play. Become a part of CPTime and connect by following him on
Soundcloud
,
Twitter
,
Facebook
, and
Instagram
today.